Over the last 12 months I have been working on an interesting project with an important mission: to prevent forgetting children in vehicles. Kids who are left alone in cars are likely to suffer a heat stroke, often with grave consequences. Naturally, this is a bigger concern in hot countries, such as Israel, where I live. The statistics in the USA are at 31 deaths on average every year. Different organizations around the world are trying to raise awareness to this issue, such as "Kids and Cars" and "Beterem", but the tragedies keep on occurring. Most parents choose to believe this will never happen to them while analysis of the cases shows that it can happen to anyone in a brief memory lapse, even the most loving parents.
At the same time the governments are trying to put legislation in place to require protective measure to be installed, such as the case with the "HOT CARS" act in the US. Those changes are welcome, but experience shows that regulatory changes like this can easily take 10 years and will be irrelevant for any children requiring protection today.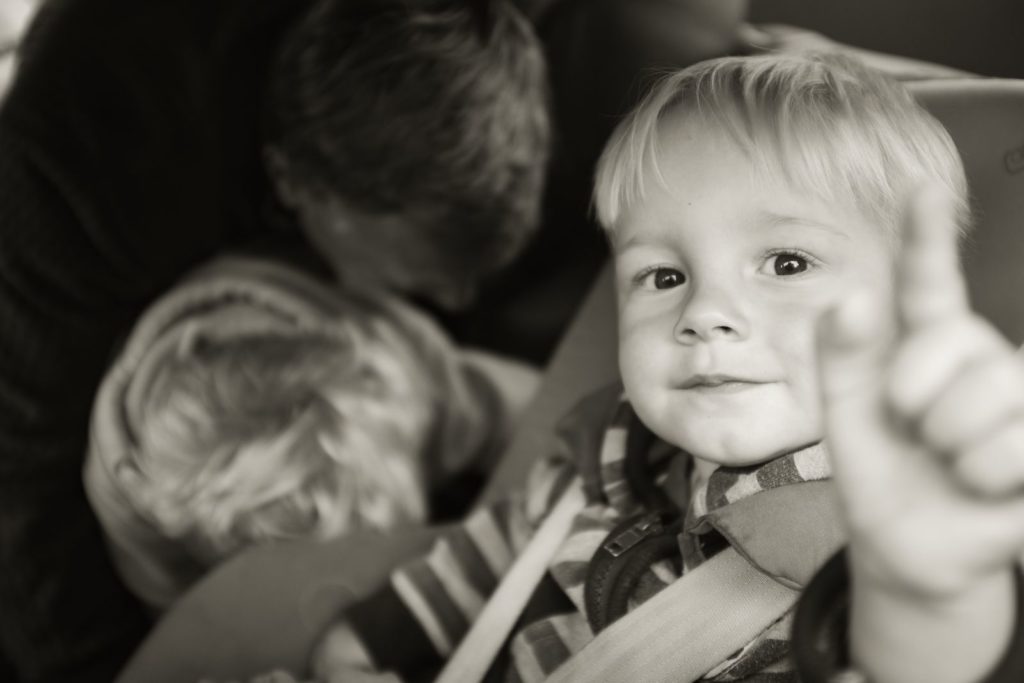 As a father to two young daughters who relies on technology tremendously, I wanted a solution to give me piece of mind. I wanted to do the responsible thing and make sure that a tragedy like this will never happen to me. I looked at the various solutions that are available on the market and was by and large disappointed. The solutions range from a sticker with a reminder to a complex electronic system, which connects to an operation center over a cellular network. Looking for a solution that would suit me, I boiled the base requirements down to the following two:
The system must alert me if I forget, not remind me before I forget – otherwise too much noise and I would get accustomed to the reminders;
The system must know if the seat is occupied or not – who wants to get irrelevant reminders, right?
Unfortunately, these two requirements disqualify most of the currently available solutions. The ones remaining are expensive, costing north of $300 and often requiring additional setup and subscription fees. It is no surprise then that market penetration of such devices is low and that most parents decide that having one of the available systems is not worth it due to the cost and/or overhead.
It became clear to me that if this was ever to become a standard piece of tech, it should be an alert and not a reminder and be significantly less expensive than the existing alternatives. I then decided to make one myself and devised a more detailed list of requirements. Since then the project runs as an AY Garage venture with me doing most of the R&D.
The resulting design, in a very simplified form, is based on communication between the parent's smartphone and an Arduino device that is installed in a car. When the smartphone gets far enough from the car, the connection disconnects and if the seat was occupied an alert will sound on the phone. Technology-wise the project is very interesting and features sensors, Android software, Arduino software, BLE communication and more.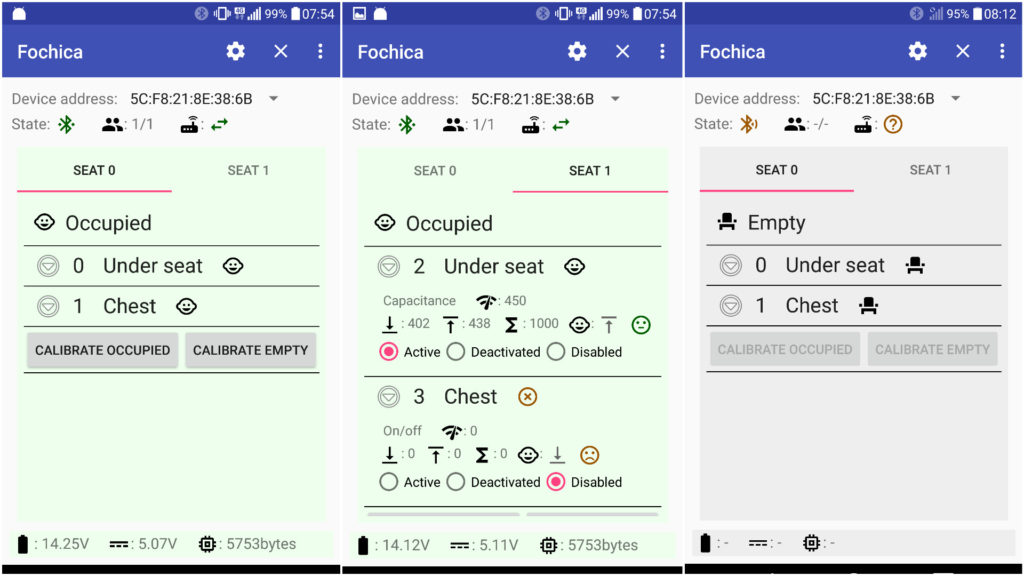 At the current stage Fochica is not available for purchase, instead a detailed guide is available on how to build one in a DIY fashion. Should be a fun and exciting project for any maker or electronics hobbyist. The design was made with ease of build in mind, such that the components are popular and easy to obtain and that the assembly is not too complex. This open nature of the system is what differentiates it from other solutions in the market and allows for low-cost implementation and high customizability.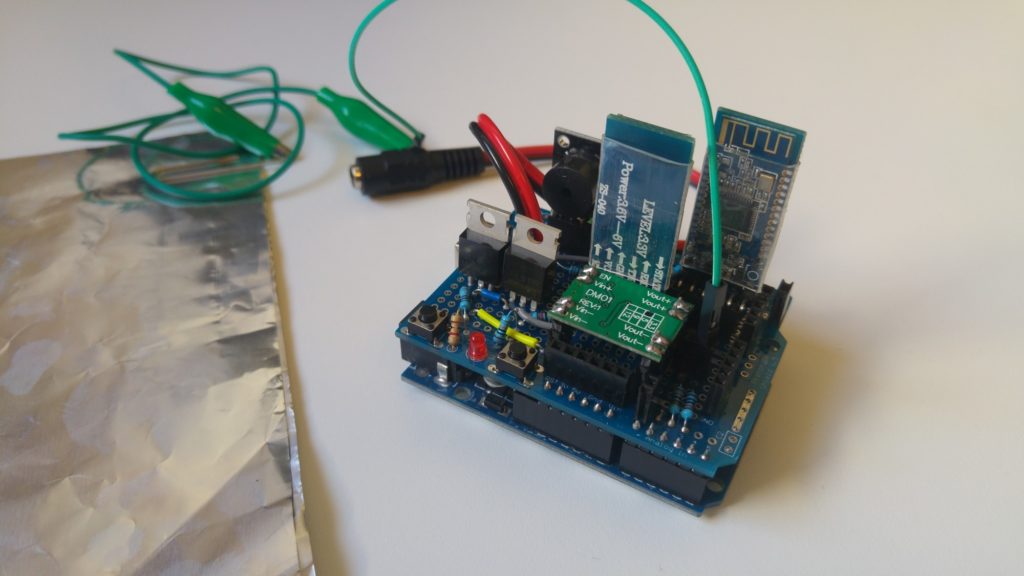 The project is submitted to the Hackaday Prize 2017, "Build Something That Matters". So far it got very nice coverage on the Hackaday blog and Instructables and I hope to reach out to more makers and parents.
I encourage anybody with kids at a relevant age and DIY skills to build a Fochica for fun and safety. Start with the Fochica site if you want to learn more. Feel free to get in touch with me if you need help.
Many of the articles that I published over the last year are related to Fochica, such as the ones about BLE and power modules. There is more interesting content to share, specifically about sensing technology. I hope to get to that soon, so stay tuned.